Nicola
I've been a member of Mark's bootcamp for 3 months now and couldn't recommend it enough! I would say I'm just an average person who's been in and out of fitness for years. I started Mark's bootcamp in the Autumn when lockdown eased. Was nervous at the beginning but the team is great, people at all different fitness levels who encourage one another and a variety of different exrecises- no two bootcamps are the same. Bootcamp hasn't only improved my fitness it has improved my confidence and mental health.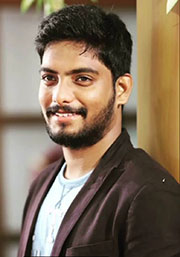 Raja
I started training with Mark for the past 4 months and I am so glad that I was able to find him on Instagram and get in touch regarding the Bootcamp sessions. I always wanted to keep myself athletic and strong enough in my 30's. When I started training with Mark, I thought it would be a 30-45 mins session, but the session lasts for 1 hour and 30 minutes, it wasn't like just another boot camp, but a really competitive one. It really helped to push me out of the comfort zone, the whole crew is competitive and encourages everyone to do their best. His sessions cover a broader training from strengthening, improving our mobility & being agile as well. I am definitely continuing my training with him and looking forward to improving my physical and mental health. And personally, he is such a friendly and great human, thanks for being a great mentor.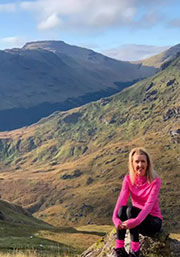 Jacqueline
I've been attending the bootcamps since they began and I love it. There's a mix of cardio, core and strength, and sometimes even some games! The bootcamps are great for people of all abilities - Mark is patient and explains how to do the various exercises, and how to improve your form. There's a lovely group of people who go along - I find it a positive, encouraging atmosphere, with a wee bit of competition at times but all good fun. Going along to bootcamp during 2020 has been brilliant for both my physical and mental health. So much so that I've only missed one class, and I willingly go along whatever the weather and leave with a buzz.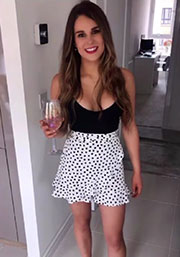 Lyndsey
I joined Mark at M1 Fitness during lockdown as I do love to exercise and gyms were closed and I missed training. I seen Mark train at Glasgow Green and I thought to myself 'great I want to be part of his team' and I've never looked back! Mark is a fantastic person and trainer, he puts you through your paces and even though it feels hard you feel great at the end of each workout. He has so much knowledge and is happy to help with any questions. I've also done boxing blocks in which he is a legend and pushes you to be the best of your ability. He is very encouraging! 100% recommend joining M1 Fitness as it's been the best decision I've made. It's not just M1 Fitness it's the team as well - never have I met a great group of people! We train together, push each other but most of all it's fun in the sun, wind and rain.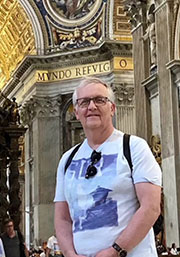 David
I met Mark when I attended the gym in my home town of Kirkintilloch. He recognised that I needed to change my exercise routine in such a way that I would gain more fitness in less time. I could not believe the difference he made in giving me a more balanced approach to exercise! He then offered me the opportunity to join his 2 x week BootCamp at Glasgow Green. Now at the tender age of 63 -for me this was no easy task! Although the training is aimed at the collective Mark keeps a keen eye on the individual. He offers everyone time out for anyone who needs it and tailors the routine to suit. He encourages from the very start of the session to its end. The group of people that Mark has assembled for these sessions makes the whole experience an enjoyable one. The whole group gives you such a warm welcome. These are training routines that are not to be missed and if you want to gain more out of your fitness for whatever reason, then this is an opportunity to be grasped.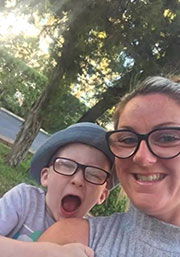 Lyndsey
I had got into a bit of a rut and hadn't been into exercise properly for a while when I joined Mark's Bootcamp classes. I was apprehensive about getting back into fitness but Mark was really welcoming, and also knowledgeable and encouraging which really helped. He takes the time to explain and demonstrate everything where needed, and pushes you to do your best. The classes are varied every week with a good mix of cardio and strength exercises, and while they are pretty tough they are also fun! I actually look forward to workouts now and always feel great at the end of the class!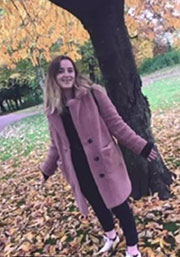 Rachel
The arrival of Covid and its impact on my usual exercise/sport routine has led me to try various bootcamps this year. I began Mark's bootcamp as a very late addition to the team, and I have to say that I'm so glad I did. Mark's bootcamp truly challenges you. I have found other bootcamps too easy, or not tailored to suit all abilities, however Mark's bootcamp has something for everyone and it's really inspiring to see how hard everybody who attends works. It's a huge motivator. The bootcamps take place twice a week, and although they are definitely not for the fainthearted, Mark manages to incorporate loads of fun into them through team challenges which are a good laugh! Nothing about these bootcamps is done in half measures, they are amazing value and generally last well over an hour, so you're absolutely getting your money's worth and more. I highly recommend Mark's bootcamps as they give you the stimulus to challenge yourself and get great fitness results under the instruction of someone who really knows their stuff – all the whilst having a great time too!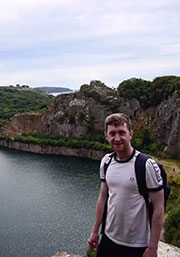 Sam
I have known Mark for a long time and only recently got involved with his bootcamps on a Monday night. One of the first things you notice about Mark is his friendly and patient approach to teaching and instructing. What impresses me most about him is his interpersonal skills and his genuine caring approach to each of his clients. Even if you don't do much exercise or are a bit shy, you will find Mark very welcoming. He also has years of experience and has always been able to explain why we are doing an exercise. The bootcamps are really fun but challenging. You'll be sweating and laughing your way to all round body fitness.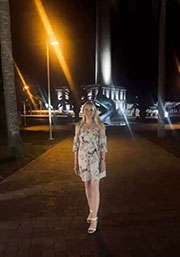 Rosie
As a Nurse, I have always found it difficult to find a fitness routine that works effectively for me due to shift work. Mark's bootcamps are ideal for me as I can get an amazing workout in such a short space of time and make such an improvement on my fitness levels! Even though Mark is my boyfriend, there is no sympathy shown during these tough bootcamp sessions as he definitely pushes every member of the team to their absolute limits! It's amazing to see the professionalism Mark has and the great communication skills he shows as he is able to tailor to everyone's needs. Watching the bootcamp team grow & welcoming new faces to the team is a great thing to see, and the fact that everyone can still smile after the session has ended and saying how they are looking forward to the next session shows how great a trainer Mark really is. I'm very proud of how he has managed the bootcamp especially during Covid and following government rules to ensure everyone is safe, he works hard even when the bootcamp is finished and spends the rest of his evenings ensuring all equipment is fully disinfected and ready for the next bootcamp. Can't recommend him enough!