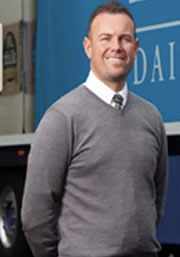 Ruairidh McQueen 
I've been training with Mark for 3 years now and can't speak highly enough of him. My only regret is not meeting him earlier.
I had previously spent my whole life playing football to a decent level until I retired from it 5 years ago. Since meeting Mark I can honestly say I'm fitter now and in better shape than I have ever been, whilst approaching 40!
As I work long hours I feel my daily session with Mark has helped energise my working days and minimise any stress I was feeling before.
Thanks again Mark for your easy going manner and expertise in your field.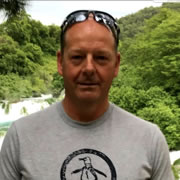 Steven Cook
I am now approaching 57 and have been doing PT with Mark for around 5 years. The fact that I have continued training with Mark for so long reflects how much I value his knowledge and expertise.  Mark is very personable and brings great variety to the training whether this is cardio, strength and conditioning or pad work.
He has helped me enormously to keep fit, healthy and energised and importantly at my age make my training enjoyable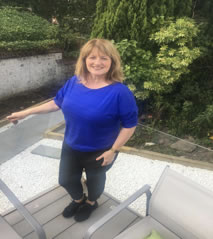 Jane Gilmartin
My friend recommended Mark to me nearly 3 years ago and I have been training with him regularly since then. Mark is 100% professional and committed to getting results for his clients. He is great at providing training programmes suitable for my age and fitness level - you don't get one size fits all with Mark.
My sessions are always varied, and never boring. We cover running, weight training, resistance & boxing. Regular training with Mark has definitely given me the results I wanted - weight loss, my cardio fitness levels have improved, and I've developed good muscle tone. I also find the boxing sessions a great stress buster! I'm lucky that Mark can train me at home, which means I can always fit my sessions into even my busiest of weeks around work and family.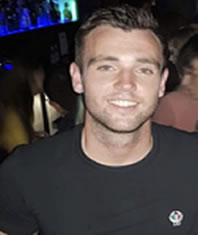 Ian McDowell
I started doing 1 - 1 boxing at M1 Fitness with Mark in summer 2018 with the goals of improving my fitness levels and learning boxing technique. I have really enjoyed every session. They have been fun and enjoyable, switching between pad work and various other drills for technique, but also tough enough to make a noticeable improvement in my fitness. 
He has given me the confidence to start attending an amateur boxing club which Mark introduced me to.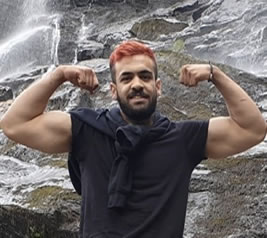 Moe Si
I have trained with Mark for almost two years now, mainly doing boxing training at M1 fitness. My training has included group sessions however I'd like to highlight the 1 - 1 sessions we had. They were extremely effective and focussed sessions which were shaped to my individual needs and body type.  With the help of Mark I have developed significant fitness levels, all round strength, speed and boxing skills with a bonus of not only looking fit but feeling fit as well.  This year I was able to finish the Tough Mudder classic which I never believed I would do. 
Lastly, I would like to mention that Mark and the people from the group sessions are not only training colleagues but also great friends as training here offers a welcoming and fun experience.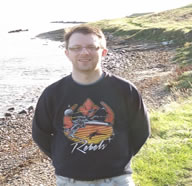 Derek Proctor
Why did I start training? Mark offered something extra as I could combine personal training and boxing training.
Why do I keep training with Mark? He understands how to challenge me and consistently pushes me to do my best.
What is fun about training with Mark? He knows how to get me to move quickly into training mode with ease. He has helped me set goals and I have realised they are achievable with the right training and diet.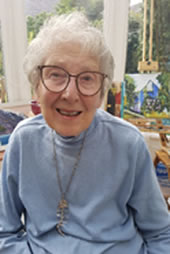 Sheila Humperstone
Mark Jamieson is my excellent Personal Trainer. I had a stroke in 2015 which left me paralysed down my right hand side. Mark has been helping me build up my strength and confidence. He uses a variety of exercises and techniques to strengthen my legs and help me to bare weight on my right leg and improve my walking. He is also great at stretching techniques and at improving my balance and strengthening my body. 
He is patient and understanding and knows his subject well. I recommend him to anyone.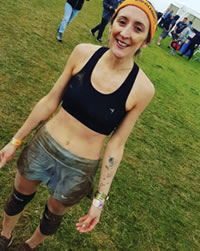 Lucy Jamieson
I first started training with my brother through his weekly boxing classes before moving onto 1-1 personal training.
I really lacked the confidence to go to the gym myself as I had no idea what I was doing but Mark was great at explaining everything and making sure I understood how to use all the equipment, all while making me work hard. Fast forward a year and my confidence and fitness have increased and solo visits to the gym are just part of my weekly routine. I'm still attending boxing classes and find these to be an incredible workout while having fun. This year I also completed Tough Mudder, something I always aspired to do but would never have managed if it wasn't for Mark.